I made this branding for Barber shop, A store located in Jerusalem.
It was really important to me to show the hipster and cool side of Jerusalem.
In terms of competitors, there is one Barber competitor that is in Jerusalem and I had an intention to show in terms of branding - something new and different that speaks to the young audience.
Since I also have illustration abilities, I decided that I was both a designer and an illustrator in this interesting project. This brand caters to all ages. It is also important to me that the logo be on all kinds of parameters such as: magazine, business card, envelope, billboard, accessories in the salon and more.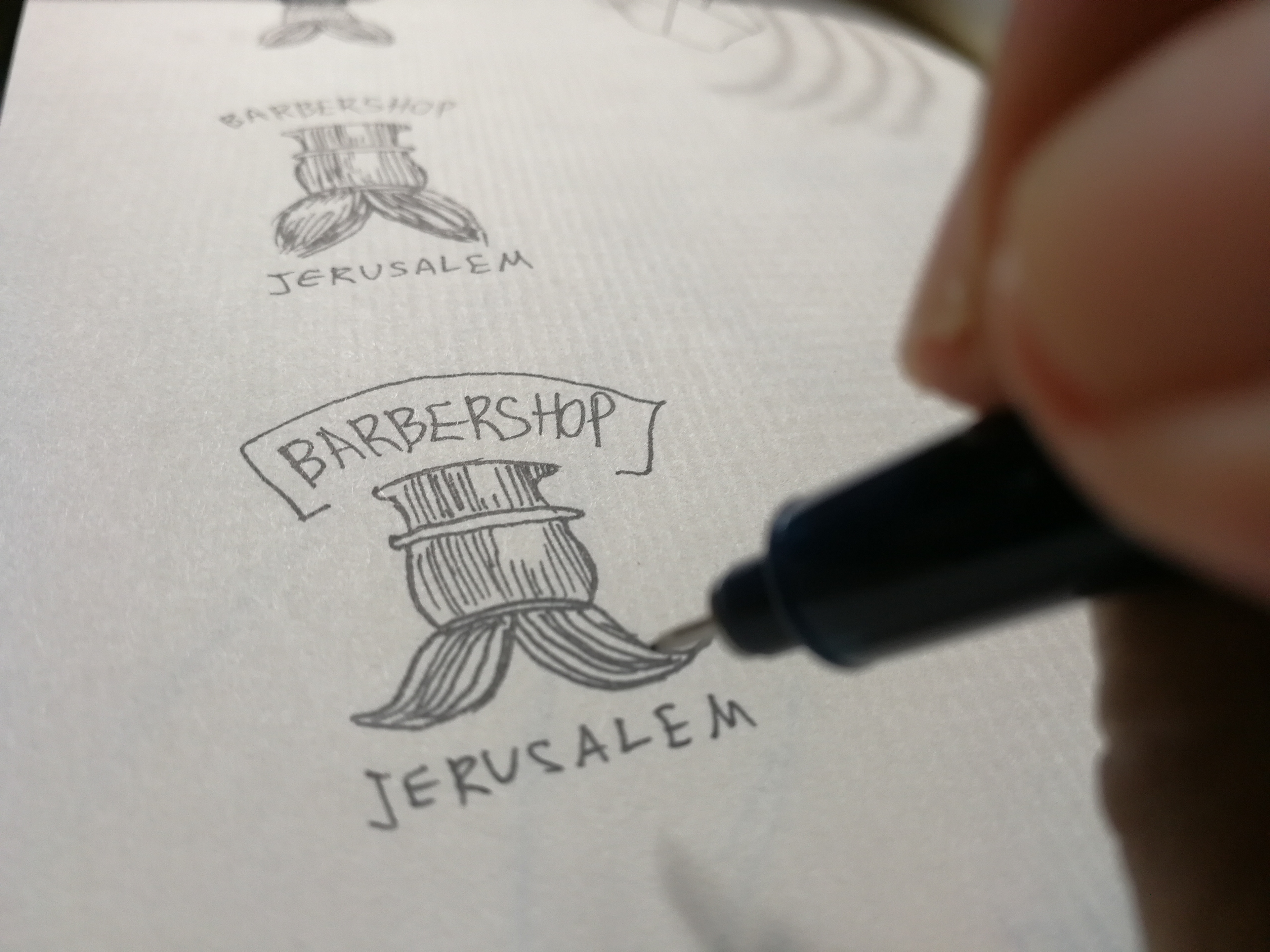 Paperwork - Including business card, Envelop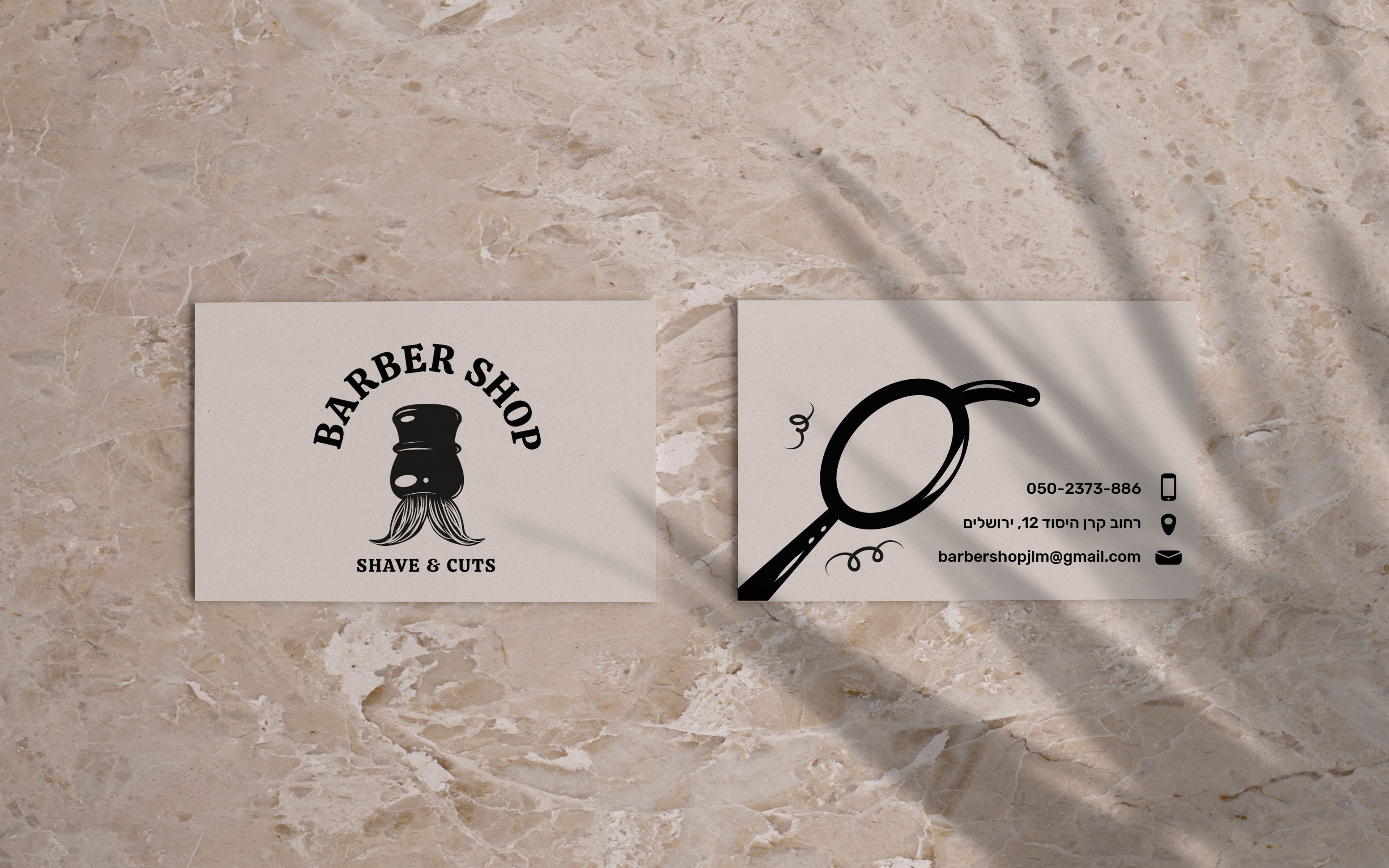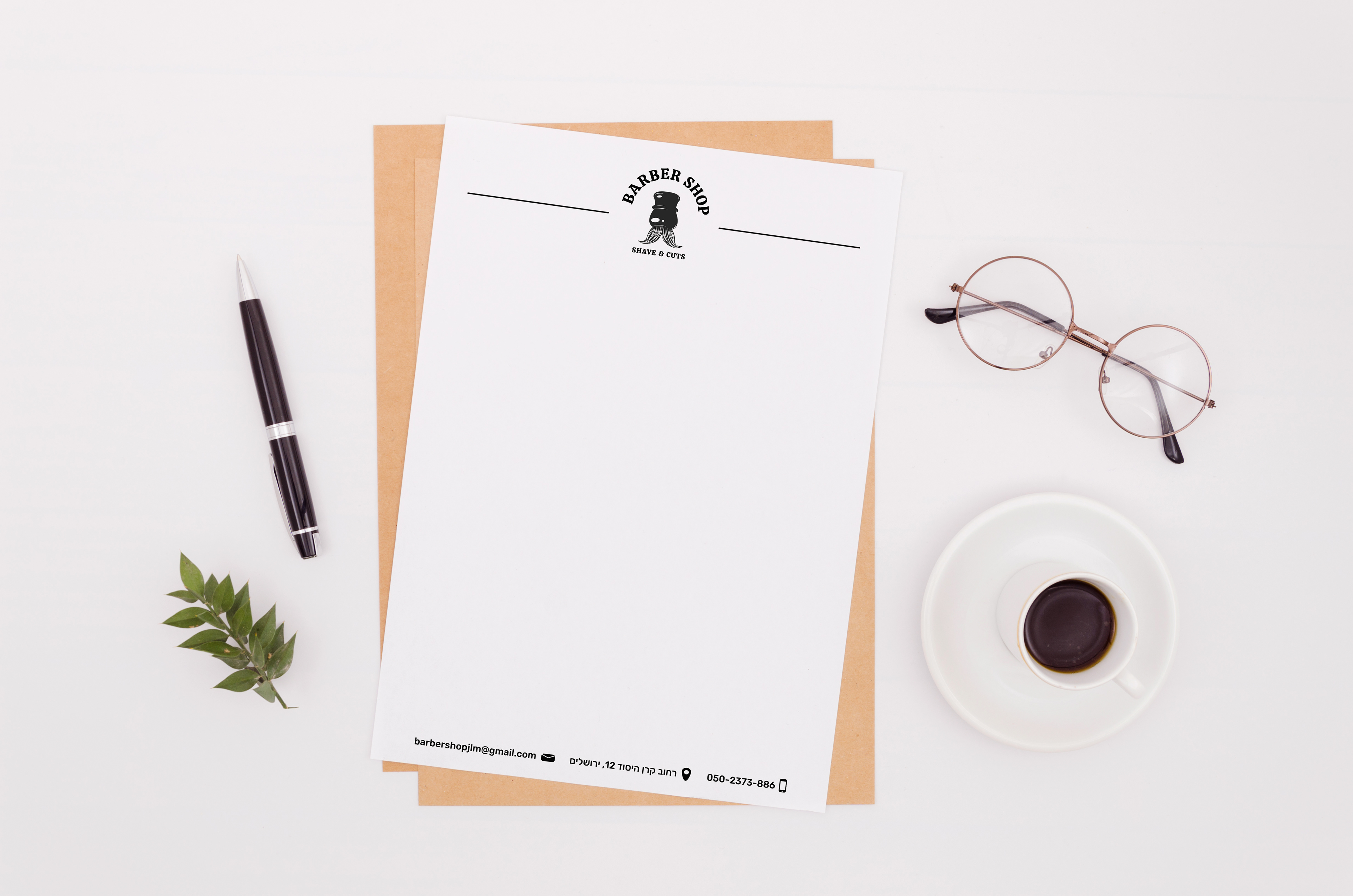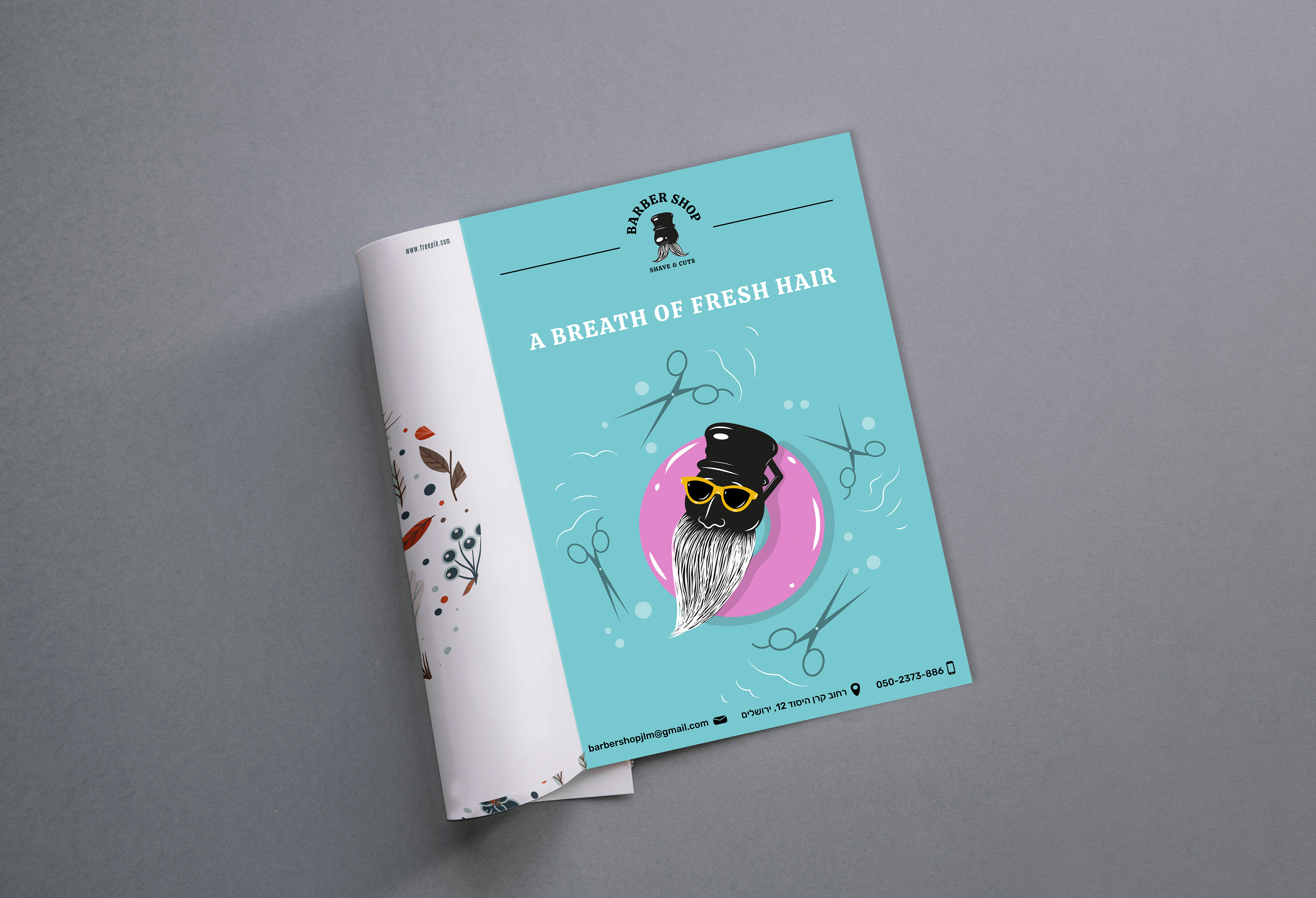 A billboard at a bus stop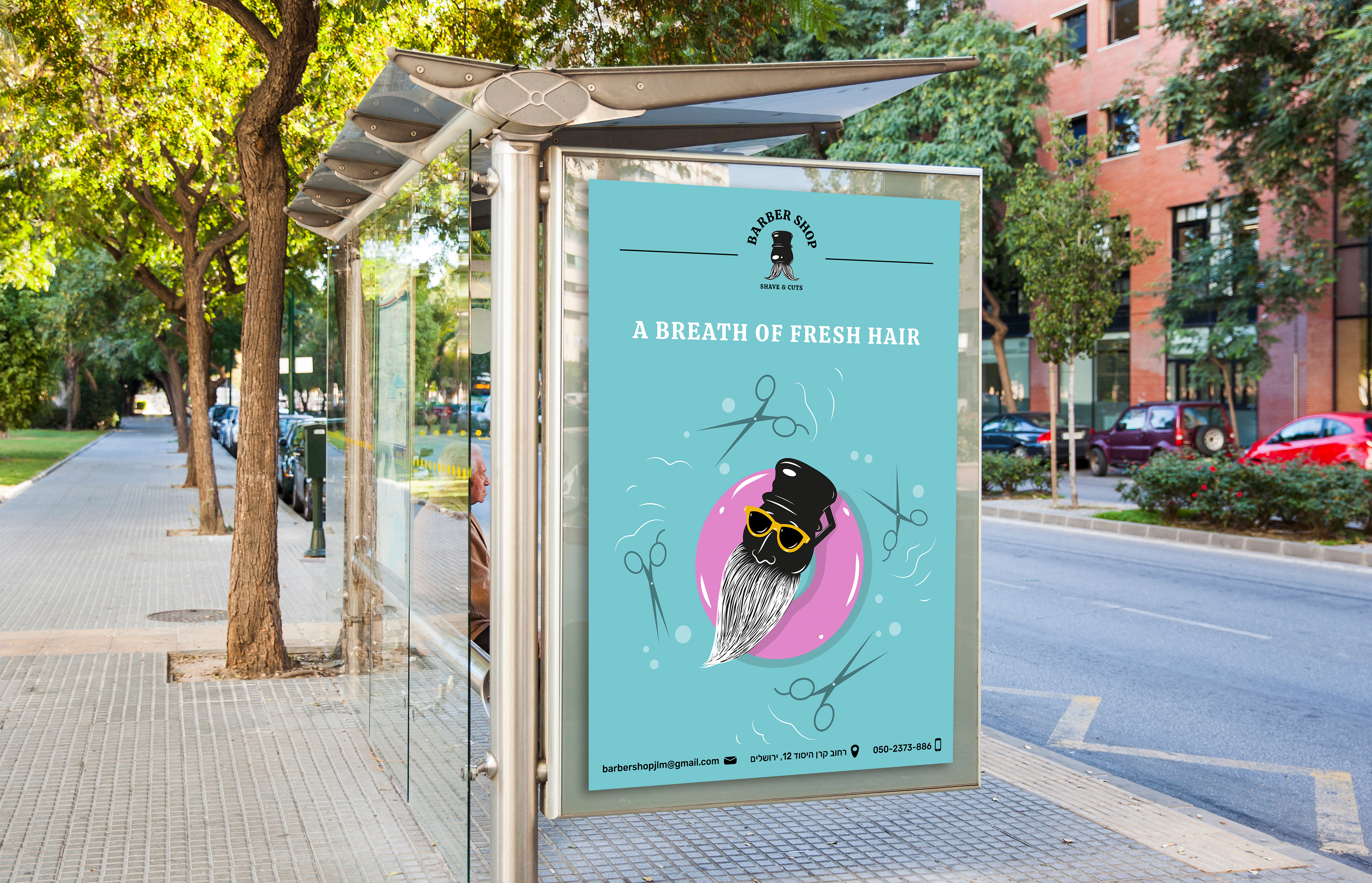 Entrance sign to the barbershop