In this project I designed posters for the Biblical Zoo in Jerusalem. The animals i choose to show are:
Sumatran tiger, Arabian oryx, Gyps, Ferruginous duck
Each poster shows us a portrait of an animal with the help of typographic letters.
It is important to me as a graphic designer to convey the message of keeping these extinct animals.
I created this design graphic as part of design studies at "Jhon Bryce" studies.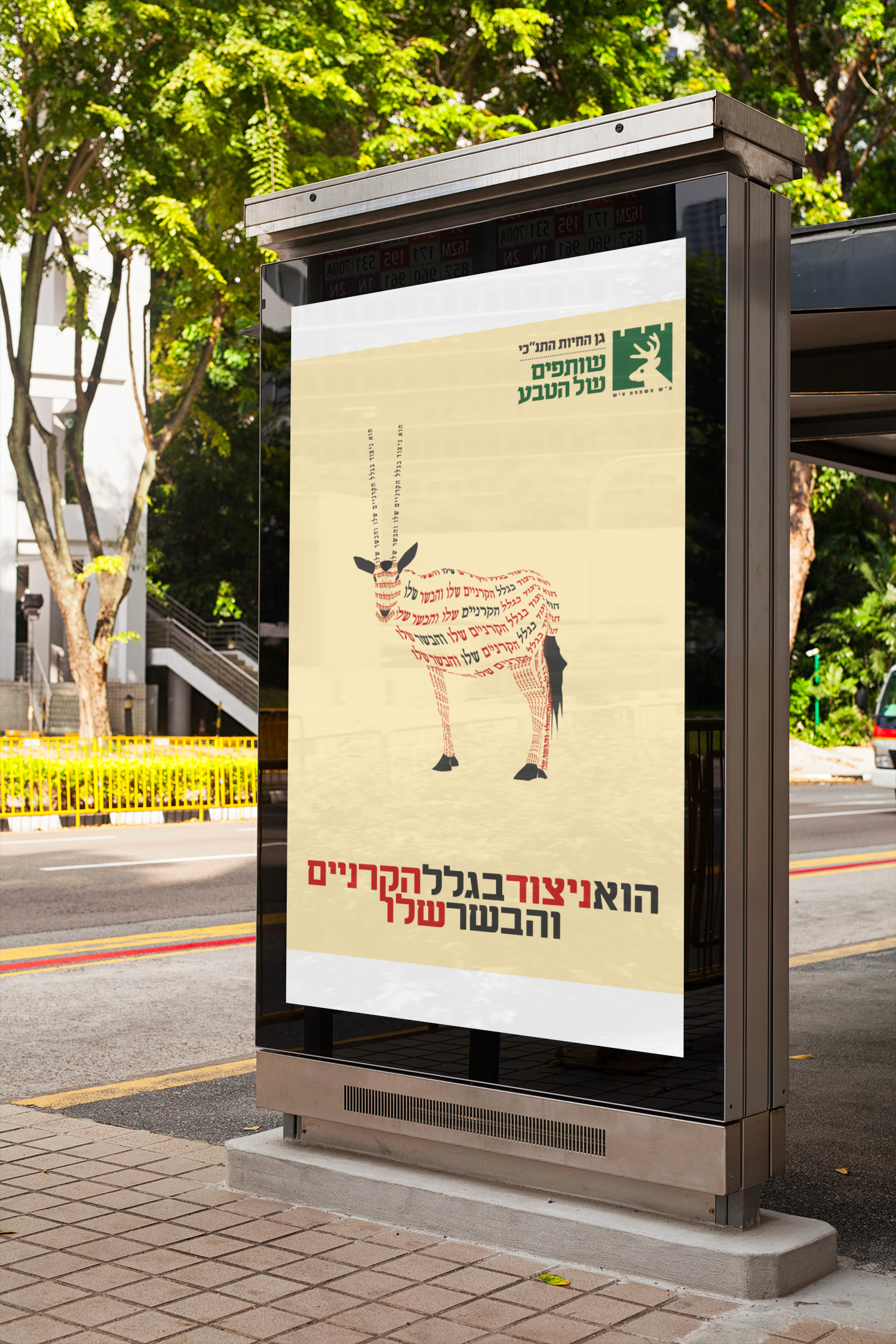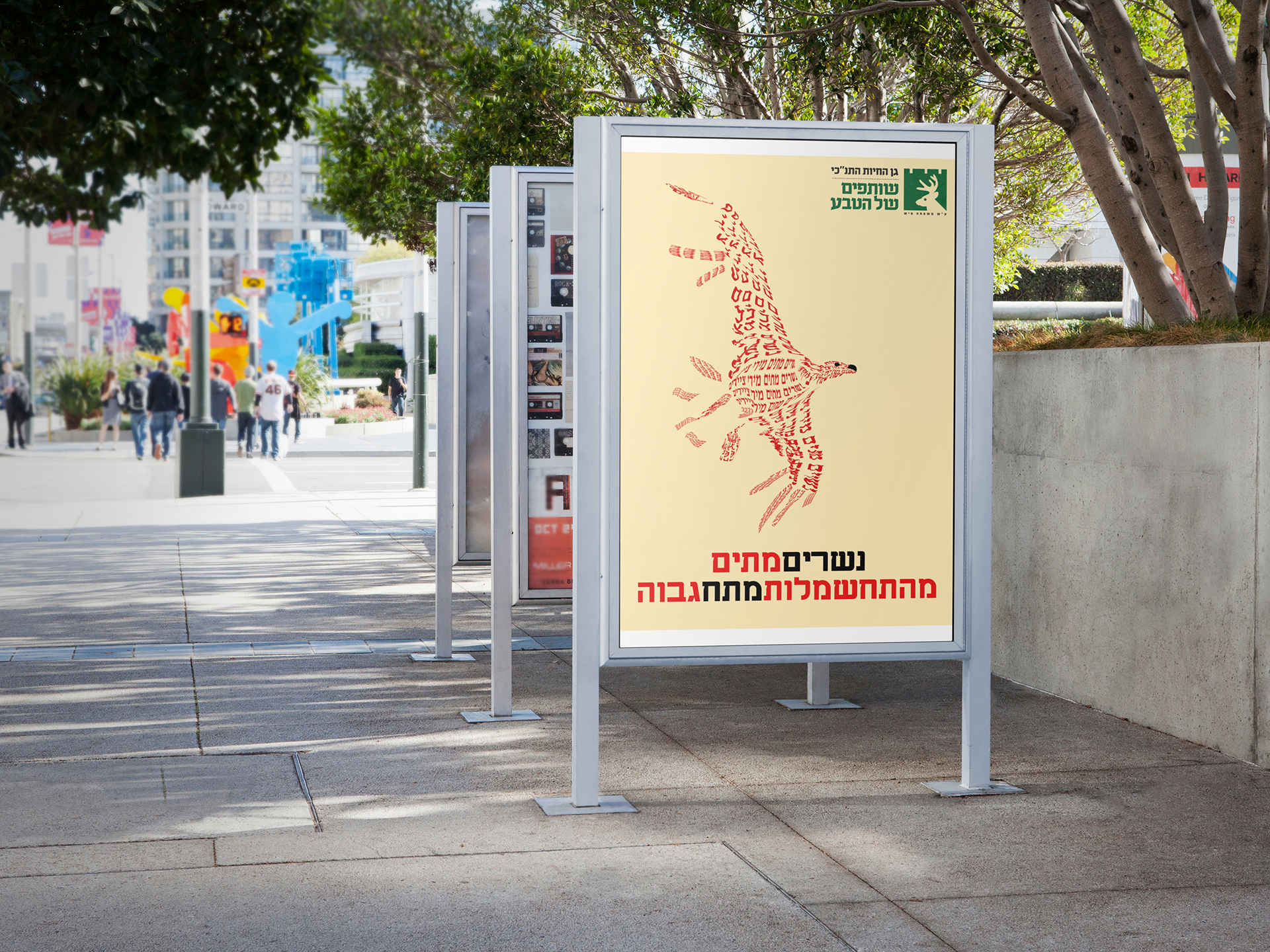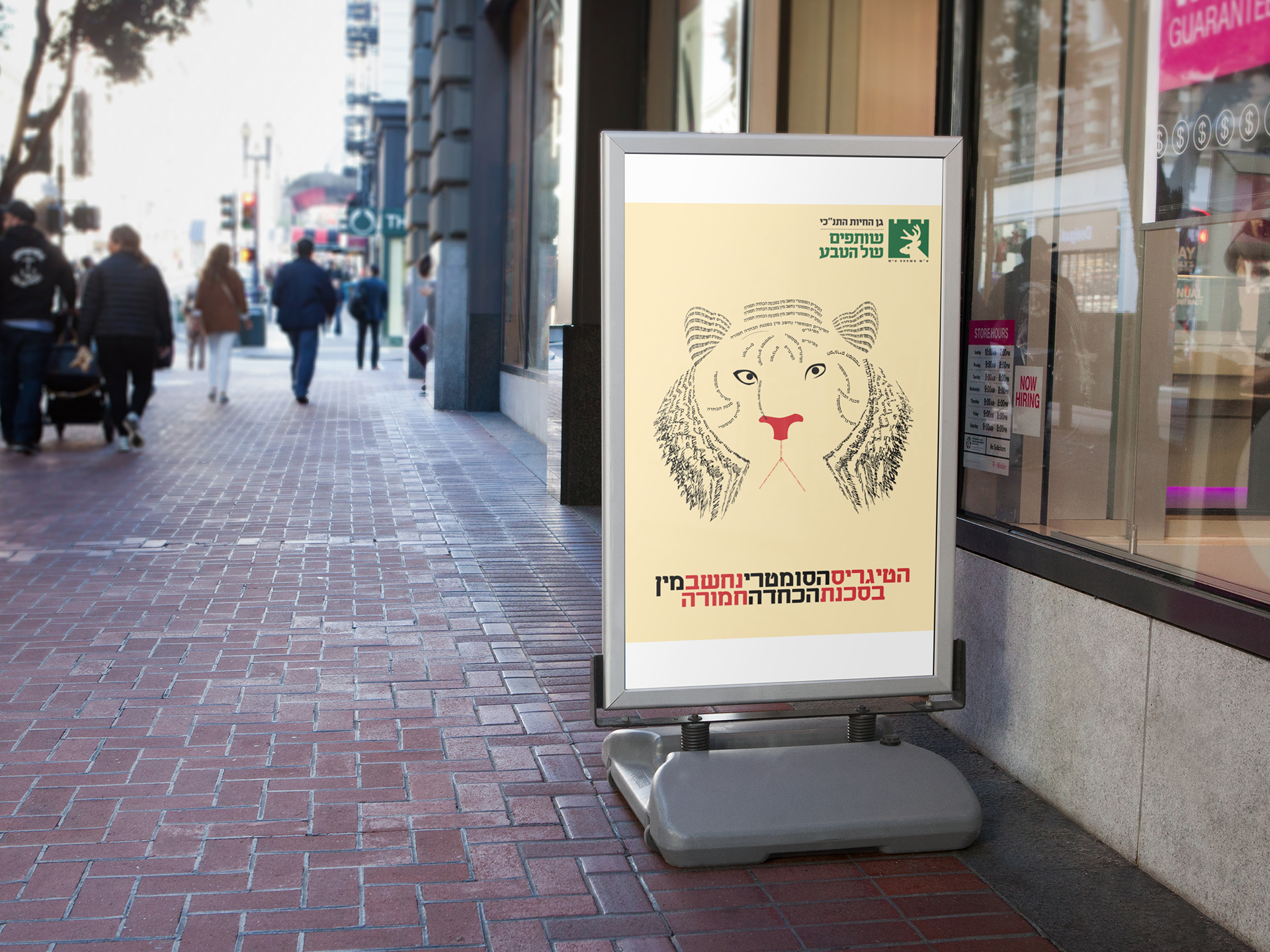 All the four versions of the posters